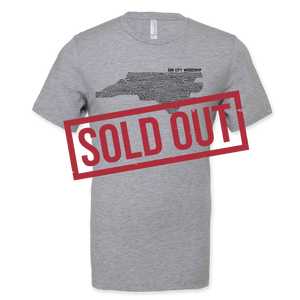 OAK CITY WOODSHOP
Sale price Price $ 25.00 Regular price Unit price / per
About This Campaign
I do not rely on profits made from my small business to pay bills or feed my family. It is simply a side hustle that allows me to follow my passion while meeting all kinds of wonderful people from across Raleigh and North Carolina.

Therefore, I want to donate 50% of the proceeds from this campaign to the COVID-19 Solidarity Response Fund for WHO and the other 50% to One Tree Planted, a non-profit organization focused on global reforestation.

Rooted in the City of Oaks, we take great pride in our work here at OCWS. We aim to provide the highest quality of products that not only serve a purpose but also tell a story. Sourcing most of our lumber and metal in-town, we are committed to supporting other local businesses in Raleigh and surrounding areas in North Carolina.
Under the flickering shadows of hardwood trees, is a woodshop where ideas and projects flow freely from the soul of a craftsman. Needing a creative outlet from his work in front of a computer screen, Jake has turned to woodworking to channel his imagination and create unique, custom products.
Product Details:

- Printed On: Bella Canvas Blend
- Shirt Color: Athletic Grey
- 4.2 oz retail fit
- Unisex sizing
*Please note: This is a preorder sale and each shirt is made to order. There are no returns or exchanges. 
All orders will be printed and shipped once the campaigner ends the sale.