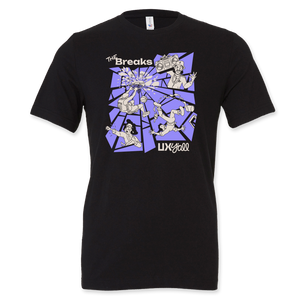 UX Y'all Conference 2023
Sale price Price $ 26.00 Regular price Unit price / per
About UX Y'all Conference
UX Y'all is the annual conference hosted by the Triangle UXPA, a North Carolina chapter of the User Experience Professionals Association. The conference is fully planned and operated by a team of volunteers. It was started in 2018 to further support and highlight the Triangle's community of UXers.

Our mission is to organize a high-quality local conference that encourages our community to share their knowledge and experience. We strive to be welcoming to all, with a diversity of speakers and attendees. 
This year's theme centers around the idea of The Breaks. We want to hear about your lucky breaks, what caused you to put on the brakes, and what things you have broken (either by accident or design). What lessons can we impart from breaking apart systems, designs, culture, and our environments?
Homophones are encouraged, it's all fair games because - in the words of the great Kurtis Blow - these are the breaks! Break it up, break it up, break it up!
All orders will be processed after the conference


Artwork by: UX Y'all Design Team in partnership with Brittain Peck

Product Details:
- Printed On: Next Level 
- Shirt Color: Black
- 4.3 oz retail fit
- Unisex sizing

*Please note: This is a preorder sale and each shirt is made to order. There are no returns or exchanges. 

All orders will be printed and shipped in the following weeks once the campaigner ends the sale on 10/13/2023.